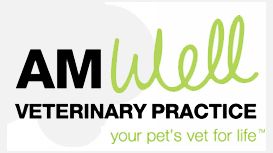 We offer advice and treatment for your pets at all stages of their lives in a friendly clinic in the heart of London. The Dog Show will take place outside Amwell Vets at at 2.30pm on Sunday 29 June during the Amwell street party. Get your application forms from the Practice.
---
Reviews and Ratings
Our boy was 11 and had been in good health all his life. Our previous vet was sold to a chain, so we had to change, and to this day I curse myself for choosing Amwell.

Milo had never been fussy but started to refuse to eat in December of 2018, so I took him to Amwell, the vet, Dale Barton, recommended the Hills dry Hills i/d digestive care food. Milo still would not eat by January and Amwell diagnosed Gastric Ulcers, and was convinced and positive this is what Milo had and that it was not serious, in fact, Dale quipped 'I make a fortune from Gastric Ulcers so recognise it'.

I wanted a biopsy but Amwell said Milo was too old and would not recommend it, like a fool I took his advice.

Milo continued to not eat, we were desperate and asked if we could give him something else to try and make him eat, Dale refused, saying he had to eat the Hills i/d digestive care food and even blamed us for spoiling him all his life, stating if we had not we would not have this problem.

He prescribed steroids and continued to do so for the next two months, increasing the dosage. Our poor boy got worse, not better, but Dale refused to deviate from steroids. We then insisted on being referred to a specialist. Amwell tried to coerce us into going to one in Bedford when we said no as if we had to get Milo there in an emergency it would take hours. We ended up finding one in London ourselves and Amwell reluctantly referred us.

Throughout Dale was impatient and not at all understanding with us showing little patience and no people skills at all.

The specialist we chose was amazing and personable, she really cared about Milo and us, throughout she showed a duty to care above and beyond. When she saw the dosage and length of time Milo was on steroids she was astounded, he should only have been on them for a matter of weeks not months, and never at the dosage, he was on, the complications she had to treat were an inflamed liver, lung function issues and anaemic, all caused by complications from steroids, also steroids had masked the initial disease so she could not tell what it was. The steroids had left Milo too weak for her to take any biopsy. She admitted him to hospital straight away, where he stayed for a week.

The specialist continued to treat Milo for a month, but he lost his battle at home on 11 April 2019. After he passed away the specialist discovered he had lymph node cancer, he would have passed away no matter what, but he did not need to suffer and be so uncomfortable for the amount of time he was, with the right treatment he could have had a better quality of life, Amwell stole that from us by being pig-headed, arrogant and not listening to our concerns.