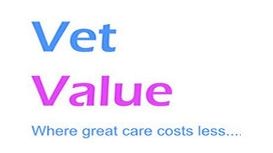 We are an established bright and friendly Veterinary Practice and we offer a caring and convenient service and we strive to offer great value for money. More than 50% of dogs are overweight. Being overweight can lead to serious medical problems. If you are at all concerned call the surgery and speak to our nurses who will help with dietary advice and weight reduction plans.
Bring your dog or cat along and have a free dental check with one of our qualified nurses Tracey or Linda. Dental problems hurt. Most people visit the dentist every six months without fail because they have experienced toothache and they do not want it to happen again.
---
Reviews and Ratings
Ian Argument, Shepshed, Leicestershire
Killed my beautiful Persian cat. He went for his annual cat flu booster. In less than 48 hrs he was dead. Response from practice manager: Perhaps he had an underlying health problem? Well, he did not have one until these so-called vets got their hands on him.
R I P. Harvey.