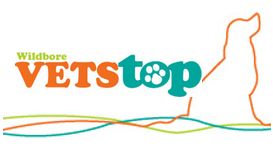 We are now settled in our new home on Turner Road, in Worksop. We hope you will come and visit us! Our practice was established over a hundred years ago, and despite the move, which has enabled us to offer state of the art veterinary care, our customer service remains unwaveringly personal and considerate.
We now offer 24 hour on site cover for your pets, both for emergencies that may occur outside opening hours, and to care for any pets that may need to stay with us overnight.
We also offer separate dog and cat areas throughout the building, a large free car park, pet accessories store and extended opening times. We are fully equipped to meet all the health care needs of your pets, both in sickness and in health. You can find out much more on this website, but if you have any questions please do not hesitate to get in touch!
---
Reviews and Ratings
Sam, Worksop, Nottinghamshire
No care for the animals only interested in monies. Mistreatment of animal and put through unnecessary tests with no concern. Did blood tests 3 times when once was necessary to get results. Would not provide images from supposedly done scans and then after saying nothing on scans wanted to do a CT scan. Avoid if you care about your animals as these are only interested in getting monies.
Michael Barker, Worksop, Nottinghamshire
Have nothing but praise for all the vets at Vetstop. Super professional. Had an issue with our cat, got us in almost immediately (within 2 hours) gave the very best care, couldn't diagnose fully so recommend that we go to a specialist in Solihull. His vet sent all relevant details on to the specialist. No unnecessary stress or treatments.
Thank you, from a very happy cat guardian.