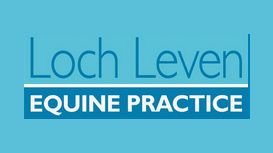 The Practice was established in 2005 to provide horse owners with a dedicated equine veterinary service across Kinross-shire, Perthshire and Fife. We aim to provide all of our clients with a friendly

and compassionate service whilst striving for the highest level of clinical care for the horses and ponies entrusted to the practice.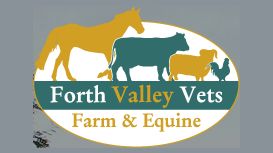 Following discussions between Struthers & Scott Veterinary Practice, and Grahams Road Veterinary Clinic we have decided to operate our Farm and Equine services on a partnership basis under the banner

of 'Forth Valley Vets Ltd.' Our Practice has dedicated vets working with equine, companion and farm animals, so you can be sure that however large or small your animal, we at Forth Valley Vets, will give it the very best care.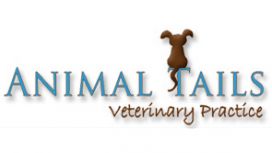 Welcome to Animal Tails Vets, Causewayhead, Stirling; the first employee-owned and operated vet practice in the UK. As such we aim to provide a very high standard of care and have a vested interest in

our clients. For you, this means a stable staff - you will see the same faces each time you visit and, as such, we pride ourselves on our continuity of care. When we say your pets are our priority - we really mean it. You can read some Testimonials on our Info page.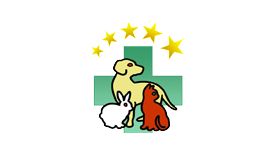 Opened in 1995, Broadleys Veterinary Hospital in Stirling was the first privately owned, purpose-built veterinary hospital in Scotland. At the hospital in Stirling, and our Dunblane clinic, we are

dedicated to providing the best possible veterinary care for our patients, and the highest standard of service for our clients.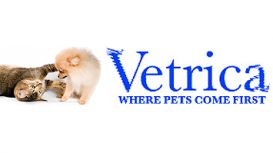 Professional veterinary service that cares for your pets as much as you do. Whether you own a dog, a cat, or a rabbit, every pet owner understands the importance ofusing a highly skilled and trusted

veterinary surgery. And that's exactly what we offer all ofour clients. Pets are part of the family. At Vetrica we specialise in creating a relaxed and informal atmosphere - providing you and your pets with the most comfortable environment possible.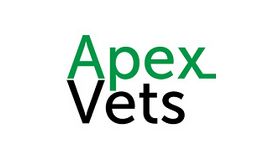 The purpose built Apex Veterinary Centre is now open in Denny, by Falkirk. The surgery is owned, managed and manned by Glenn Hodgson and Douglas Paterson (two local vets who live in Denny). We run our

own 24 hour emergency vet service from our practice in Denny. This allows you to see your own vet in a familiar setting, any time of the day or night, should an emergency arise. The emergency vet is easily accessible from Cumbernauld to Stirling, and from Falkirk to Bonnybridge.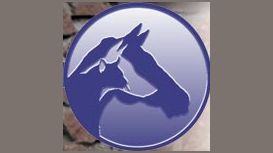 cameronandgreigvets.co.uk
Covering the farms of Perth & Kinross, Fife and Clackmannanshire, we offer a complete cattle and sheep veterinary service. Our skilled large animal vets, are active in drawing up formal cattle and

sheep health plans and assist in compliance with national health schemes run by Sac, Biobest, Hi herd health. We also assist with fulfillment of animal health standards within land management contract and assurance schemes.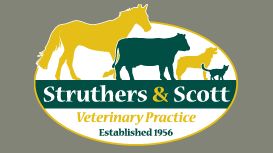 Struthers & Scott have been caring for your pets for over 50 years, and while our practice has grown considerably in size, we still hold the same values now as we did in our early days. Our practice

has dedicated vets working with small animals and exotics, as well as equine and agricultural experts, so you can be sure that however large or small your animal, we at Struthers & Scott will give it the very best care.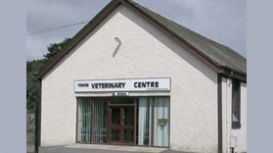 Tower Veterinary Centre, Perth was established in 1990 by Mr Thom. Over 10,000 households in the Perth area have used our services. We are a small, friendly, Perthshire vet practice who specialise

exclusively in small animals and pets and we are delighted to provide the level of veterinary care and quality of service which is required to achieve a Tier 2 status from The Royal College of Veterinary Surgeons.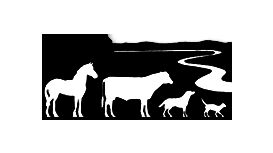 We recommend that all dogs, cats and rabbits are vaccinated against many serious and contagious diseases. Dogs are vaccinated against distemper, hepatitis, Leptospirosis, Parvovirus, and

Parainfluenza. Cats are vaccinated against Herpes virus, Calcivirus (cat flu), Panleucopenia (enteritis) and leukaemia. Puppies and kittens need an initial course of 2 injections, 2 to 3 weeks apart, with immunity being maintained by annual boosters thereafter.