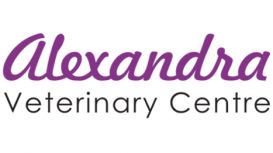 We love welcoming new animals to the practice! The puppy vaccination course usually starts from 8 weeks old, with a second injection given 2 weeks later. This is vitally important to protect against

deadly diseases such as parvo, distemper and leptospirosis which are sadly still frequently seen in our community. Kittens can have their first vaccination at 9 weeks, with a second dose 3 weeks later.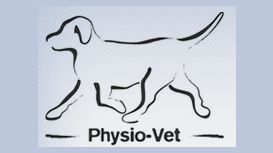 Physio-Vet is set in the beautiful grounds of the Duchy of Lancaster, the recently refurbished Crewe Hall Farm provides a tranquil setting for your animal's treatment. We specialise in hydrotherapy

for dogs, and canine physiotherapy. We also focus on canine sports medicine. The Physio-Vet Clinic is just 6 minutes from junction 16 of the M6. Physio Vet is run by a veterinary surgeon working in conjunction with a qualified ACPAT animal physiotherapist and two Registered Veterinary Nurses.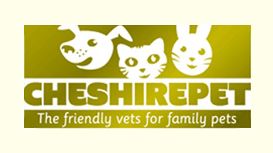 We know how much you love your pets and we take special care to make sure that they receive the highest quality veterinary care available. Our fabulous Cheshirepet clinic is on Alsager Road in

Winterley, it's easy to get to and has plenty of parking. The team here are all animal lovers, with a wealth of different pets between us and we genuinely care for your pet, just as you would.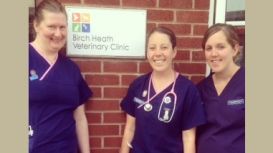 Birch Heath Veterinary Clinic is a companion animal, avian and reptile surgery based in the village of Tarporley, near Chester. Our friendly team of veterinary surgeons, veterinary nurses and

receptionists welcomes all pets - we aim to ensure animals and their owners feel comfortable from the moment they walk through the door.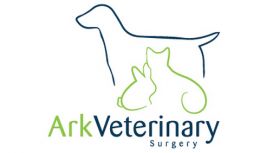 The Ark Veterinary Surgery opened its doors in early 1999 and has progressively expanded since its humble beginnings. We provide services for small animals, and at present have a team of six vets as

well as qualified nurses at both surgeries and support staff working to provide the highest level of veterinary care in a pleasant and friendly environment. We are committed to keeping abreast of the latest developments in modern veterinary practice providing high quality treatment at sensible prices.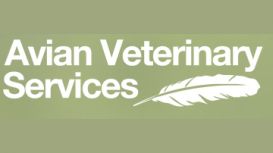 Bird vet Richard Jones welcomes you to Avian Veterinary Services, a state of the art medical and surgical facility exclusively for the treatment and care of birds. With our purpose built surgery we

are fully equipped and qualified to meet the needs of every patient from tiny finches through to the largest eagle. Our wide range of patients have included parrots, raptors (falcons, owls, vultures, hawks and eagles) chickens, pigeons and waterfowl.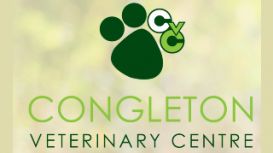 We offer all of the facilities that you come to expect in a high quality first-opinion veterinary practice, including vaccinations, microchipping, neutering, X-rays, full dental and surgical theatres,

nurse clinics (often free of charge), as well as a well-equiped on-site laboratory. In addition, we have several features of which we are very proud.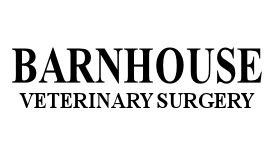 We are all animal lovers and pet owners and our goal is to do our very best to help your pet lead a long, healthy and active life. Our highly qualified and dedicated team work hard to provide the best

possible healthcare for your pets in a friendly, modern and well equipped environment.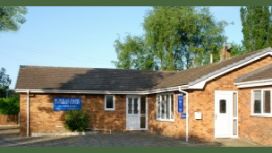 We have a long and close association with the local (Wrexham) branch of the Cats Protection. We attend the charity twice a week when we give any new admissions a thorough clinical examination, attend

to any cats which are ill and perform routine surgery.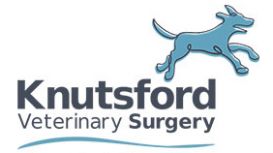 We are a family run, independent practice based at Fryer's Garden Centre in Knutsford, Cheshire. Paul Adams, an award-winning vet is focused on providing honest, tailored care to your pet in a bright,

modern and relaxed environment. As the newest vets in Knutsford, we are determined to keep in mind how stressful it can be when a much loved pet falls ill and offer a comprehensive, supportive service.