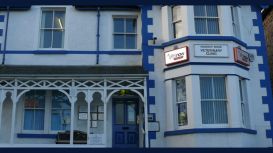 The founder Vets Nigel Dickinson and Ann Owen are still here, surrounded by a great team of staff. Many of these staff and partner Peter Harlow have been with us for over 20 years and our nurse Tara

has stuck with us for 27 of those years! The clinic has always fostered a family approach with a mutual support network and we have a great team atmosphere. We are proud of all our staff and feel they are proud to work in the clinic.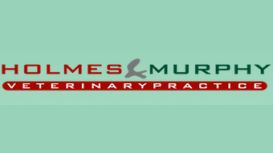 Having spent nearly 12 months looking into setting up a practice we finally found what we thought was the perfect place to set up. The building has been many things from a taxi office to most recently

a smoke house where fresh food like fish and cheese was smoked. Most people assume it will still smell but sadly it doesn't. We liked the building as it is huge and we have tried to design it so that the dogs and cats can be kept separate.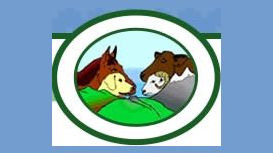 Although, like most other rural practices, we now treat large numbers of pets and horses and endeavour to give them the best possible treatment, our farm animal client base has continued to expand

despite the large numbers of setbacks the agricultural industry has suffered over the last fifteen years.